Howdy!
Posted:
Thu Sep 08, 2011 5:24 am
Hi!
I'm helping organize the ride and doing most of the tech stuff here on the site. PM me or send a email via the contact form if you have any questions!
Not being much for introductions, I'll take a swing at it anyways.
I'm from the USA and spent the last year traveling around the world on my motorcycle. I spent about 7 months in SE Asia and 3 months in Europe. I can't wait to get back to Cambodia as it is my favorite asian country

Blogs:
http://www.davegtravels.com
http://www.allthewaysouth.com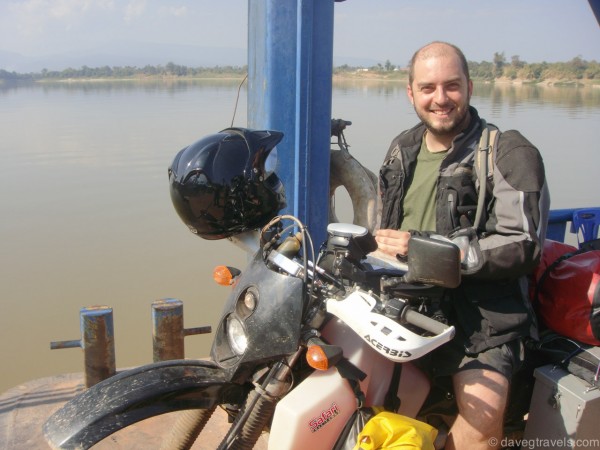 (on a ferry crossing the mekon from thailand to Laos)